Become an Aira Access Partner
It is not uncommon for coffee shops to provide access to wifi at no-cost for their customers. While this started as a courtesy, it's now not only expected, but is often a competitive differentiator.
While Aira firmly believes access to visual information is a right, not a privilege, and certainly not a courtesy, the coffee shop wifi example paints a good picture. Your organization, business or school can easily differentiate itself and lead the way by providing access to visual information by becoming an Aira Access Partner.
Here's what visual interpreting looks like.
Aira is live, on-demand visual information, a productivity tool for inclusion and accessibility.
Join a Global
Movement

Join a growing movement of truly inclusive organizations committed to breaking down accessibility barriers.
Simple
Implementation

No technical or operational requirements. Zero effort to install, maintain, and track – we manage it all for you.  
Improve Customer Experiences

Create an accessible environment, provide a "like" experience for people of all visual abilities.
Businesses, retailers, restaurants, grocers, banks, airports, transit systems, museums, universities and employers are providing Aira at no cost for their employees, students, customers, visitors and travelers.
Anywhere someone needs access to visual information, or needs to navigate either physical or digital spaces, is where Aira fits. 
It's that simple. The benefits are immediate.
Lead by Example

Be an example for other organizations to follow while standing out and being true to your brand values.
Heightened Productivity

Provide tools that maximize efficiency, when and where needed.  Accessibility #OnMyTerms.
Greater Inclusion

Enhance inclusion through definable action. Aira provides visual information at the touch of a button.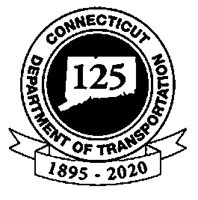 Click here for a full list of Aira Access Partners

In many countries, the unemployment rate for people with disabilities is far greater than the national average.  Aira's mission is to make our service, which we consider essential, available to anyone who needs it.  Our consumer pricing reflects this commitment.  
We are humbled to call some of the world's most influential organizations our clients and partners, and we're grateful to be able to deliver on our mission because of their commitment to accessibility and inclusion.  
We'd love to talk with you about enterprise pricing.