Aira is a visual interpreting service. Live, on-demand access to visual information. It's an accommodation or productivity tool that connects you to actual humans to simplify your daily life.
Download the Aira app and try it for free. Follow these links to download the Aira app for Android or for iOS.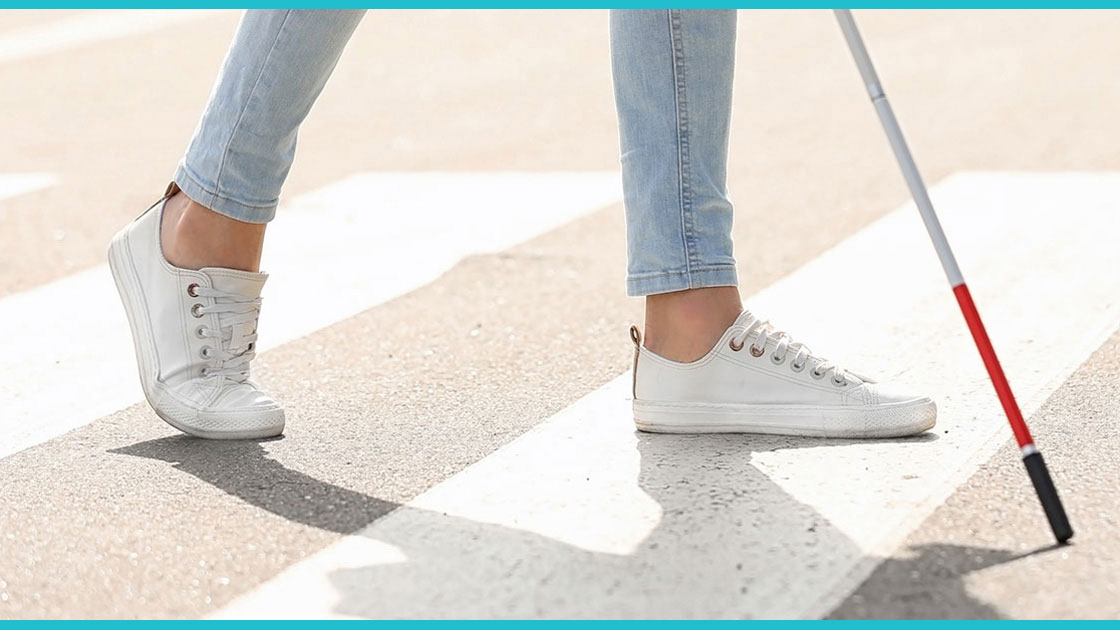 People who need visual information use Aira for everyday tasks like reading mail, digital tasks like shopping online, and to navigate their surroundings, all independently and with confidence.
Our Mission
Aira (pronounced eye ruh) was founded in 2015 to uniquely address the needs of people who are blind or have low vision by providing access to visual information thereby providing independence and agency. 
Our mission is to remove barriers and make the world more accessible with visual interpreting. Whatever the reason, whatever the need, we provide access to visual information, anytime, anywhere.
Initially, the AI in our name stood for Artificial Intelligence and the RA stood for Remote Assistance. Now with millions of calls to date, the importance of a human in the loop, providing access to information that is sometimes rather nuanced, is abundantly clear.  We have reinterpreted the meaning of our name, AI now stands for Access to Information.  
Aira is visual interpreting, it's access to information through remote assistance.
What is Visual Interpreting?
Aira is a live, human-to-human professional assistance service, an accommodation or productivity tool, that enhances independence by delivering on-demand, skilled and reliable visual interpreting for just about any task.
Who Uses Aira?
Simple, anyone who wants visual information, anytime, anywhere.
How Does Visual Interpreting Work?
Using the camera and an app on your smartphone, a trained agent will assist by visually interpreting your surroundings, from describing to reading, from explaining to navigating – just about anything, safely and securely.
On Your Terms
With Aira, at the touch of a button, people who want access to visual information have it, enhancing everyday efficiency, engagement, and independence.
Simplify Social Distancing with Aira
Who Uses Aira

Organizations
Use Aira
World-class organizations are leading the way in accessibility and inclusion by becoming Aira Access Partners.
Many businesses, retailers, restaurants, grocers, banks, airports, transit systems, museums, universities and employers are providing Aira as an accommodation, a productivity tool, at no-cost for employees, students, customers, visitors and travelers.
Learn more about how Aira can fit within your DE&I initiatives.

Learn More and Become an Aira Access Partner



Individuals
Use Aira
We refer to people who use Aira as Explorers. When Explorers need to do something where visual information will help save time and increase efficiency, they open the app and give Aira a call.
Aira is an accommodation, a productivity tool. With Aira, Explorers can be even more independent, empowered with tools to live, work, learn and play on their own terms.

Download the App and
Try it Today for Free



Agents
Use Aira
Access to visual information is a right, not a privilege.
Aira Agents are people who transform lives every day by providing objective visual information that enhances the way people who are blind or have low vision experience and interact with the world.
Agents' best days are when they've made someone else's day better; that happens every day.

Join our Team
Become an Aira Agent

We'd love to hear from you.
Aira was purpose-built for someone who desires visual information about their surroundings. Our community consists largely of people who are blind or have low vision; if you would benefit from live, on-demand visual information, we'd love to talk with you.
Aira. The description of life.